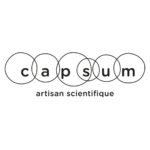 CAPSUM
ABOUT CAPSUM
Capsum is a pioneering company that has revolutionized the world of cosmetics and made itself a key actor in the beauty industry over the past ten years. Founded in 2008, by three scientists who decided to apply the technology of microfluidics to cosmetics products, our company has since grown in terms of talents, innovations, and revenue.
We are an innovative contract manufacturer that works as a partner for brands to create differentiated Hero products. We collaborate with upcoming beauty brands as well as historical groups all over the world. Indeed, our revolutionary production site based in Austin is a turning point in our will to put sustainability as a main driver of our evolution. It is a highly innovative site that has been developed with the will to cause zero hydric stress and zero energy stress.
JOB DESCRIPTION
Manage and run the farm including starting from the crop production until the extraction of the active ingredient according to recipes and formula developed and transferred by the R&D team located in France. A worker or technician will also be hired to assist the Precision Indoor Farming Engineer.
MISSIONS
Role and responsibilities: Farming
Plan and organize the production

Production planning and scheduling
Supplies order (seeds, substrate, nutrients,…)
Operational planning (nutrients preparation, sowing, transplant, harvest, cleaning, scouting and monitoring)
Run the farm

Manage the supervision software to control and apply growing parameters
Monitoring of climate, irrigation and lighting systems
Analyze indicators to identify wrong or low system performance
Perform all operational tasks (nutrients preparation, sowing, transplant, harvest, cleaning, scouting and monitoring)
Control the product quality and identify deviation during production

Scout for disease and pest or physiological disorder during production
Control and analyze the crop development to identify deviation to standard
Analyze and correlate wrong product development to growing parameter and related growing equipment
Ensure and apply hygiene and cleaning procedure

Basic maintenance of farm equipment

Measure climate, light and fertilization
Filters cleaning and replacement
Calibration of pumps and sensors
Role and responsibilities: vegetable extraction
Realization of the extraction and filtration process to produce the final extract, according to the method reported by the Vegetable Extraction Engineer.

Perform the pre-treatment operations on the raw material (freezing / grinding)
Apply the described recipes to produce the extract using an Ultrasound /Microwaves tank reactor.
Use the post-treatment equipment (pressure press, in particular) for the solid/liquid separation of the raw extract and the plant residue
Master the final filtration cascade for the filtration of the extract with a filter plates.

Connect and collaborate with the compounding area for the delivery of the filtered final extract.
Plan the final formulation of the extract into active ingredient.
Ensure the cleanliness of all the equipment of the extraction area, to avoid any crossed contamination or degradation of any equipment.
Stocks control: check the consumable stocks and report the needs to the purchase department to have the adequate quantity for the realization of the previously reported tasks.
Good manufacturing practices (GMP), Health, Safety and Environment (EH&S):
Respect Good Manufacturing Practices (GMP ISO 22716 and CFR 21 part 11) daily and ensure that GMP guidelines are respected during the production process.
Respect and enforce the Safety and Environment (EH&S) instructions defined on the site