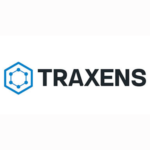 TRAXENS
PRÉSENTATION DE L'ENTREPRISE
Traxens, pioneer player in the industry of smart containers, is revolutionizing logistics thanks to the best of data science and IoT data.
Traxens solution consists of :
a communicating device, the Traxens box, permanently fixed on containers ;
logistics data contextualization algorithms ;
web and mobile applications, tailored to answer unmet client needs.
We work hand in hand with major players of the supply chain (shipping companies, BCOs, freight forwarders, manufacturers, container manufacturers, visibility providers and other IoT companies) to provide them with real-time data about their containers and cargo.
DESCRIPTION
Among the Customer Solutions Department and reporting to the Head of Customer Experience & Solution Owner, the Global Support Associate is in charge of managing all kinds of customers (shipping lines, cargo owners, freight forwarders) on the run phase, and perform all related duties to ensure smooth project start, customer satisfaction with the Traxens experience. He/she also solves and/or reports issues related to their customer base.
LES MISSIONS
Onboarding of projects :
Work with carriers (MSC, CMA-CGM, Maersk), Sales Enablement and other Support teams to get projects started
Set up of parameters in the Traxens Systems
Pro-active commercial approach to identify use cases and pro-actively enhance customer experience in coordination with customer success specialist
Attend all customer trainings, calls and kickoffs as back up
Conduct team-wide analyses and develop tools to enhane processes and increase team productivity
Providing & Monitoring great customer support
Answer customer requests and questions, ensure Traxens meets their needs
Build technical/business knowledge to deal with most common requests
Like the rest of the team, be part of the support hotline team to provide value-adding support to all our customers, in the respect of our SLAs
Ensure cleanliness of the data and service, and its stickiness to our SLAs with the support of the Core Product Team whenever needed
Answer customer requests and questions, ensure Traxens meets their needs
Use the ticketing system to record, keep track of and solve those issues, according to our SLA
Provide support if needed to the team on this ticketing and support process
On a weekly rotation basis within the team, manage the hotline for simple tasks with a big impact on customer satisfaction
Manage the hotline over weekends and bank holidays on-duty if needed and assigned
Propose improvements based on your day-to-day tasks and interactions with customers
Provide weekly reports to the Head of Customer Experience & Solution Owner
Ensure a close relationship with the Customer Success Specialist to maximise our customers' journey
Fleet management
Ensure customer satisfaction regarding fleet health (allowing reuses, BCO satisfaction, swift operations, etc)
Follow up on the heath of the fleet : provide regular reports on number of active boxes, device statuses, and raise alarms if needed
Liaise with Finance to ensure financial targets are met and assess impacts
Ensure device status changes are made properly, meeting Traxens and customer needs, with as little error as possible
Take part in value-added project to enhance fleet management and customer experience : for example asset owner platform development, status change continuous improvement, improvement of incident management, streamlining of asset owner processes in coordination with the Solution Owner and the Project Leader
Support the Project Leader for Depot opening, qualifications and follow up
Support the Solution Owners for theft and smart equipment contamination detection & indicent follow up
PROFIL RECHERCHÉ
Technical Skills :
At minimum Bachelor degree in International Trade and/or Supply Chain
At least 2-year-experience in International Seafreight activities within a freight forwarding company and/or in a large shipper company and familiar to SaaS
Fluent English compulsory (a certification might be asked)
A second and/or third foreign language is highky appreciated (Chinese/French/Spanish/Portuguese)
Customer management skills, excellent business relationships
API notion is a plus
Excellent Excel proficiency & Microsoft Office as a whole (skills on VBA is a huge plus)
SQL / Tableau language is a huge plus
Excellent written and oral expression
Excellent analytical skills
Salesforce knowledge
Soft Skills :
Critical, curious and passionate about new technologies
Autonomous, organised, proactive & optimistic
Irreproachable communication skills : indulgence, diplomacy, team spirit, pedagogy, empathy, sociable
Excellent stress management
POSTULER
https://www.welcometothejungle.com/fr/companies/traxens/jobs/global-support-associate_marseille?q=901d274c98182ec319a3a6250b709ffd&o=1434528